Whales & Fishing Combined
'Whale Watching & Fishing Combined'
The best of both worlds and affordable fun for everyone!
50North Adventures is the only company to combine Whale watching & Salmon fishing on the same charter!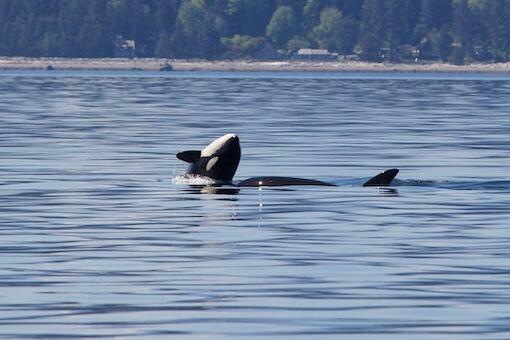 If you want the Ultimate experience on Vancouver Island and in Campbell River then look no further! 
Campbell River whale watching and fishing.
This unique charter option gives you the full marine experience by dividing your time on the water with Vancouver Islands 2 iconic attractions. Campbell River whale and fishing tours when combined together is perfect for all ages.
View our Humpback whales playing in the Salish Sea or see the Transient Orca cruising our waters in search of a Sea lion or seal meal. Then try your luck for the big one with the 5 species of pacific salmon that Campbell River is famous for.
Why pay for two activities when you can do it all in one!
This ultimate 4 Hour experience gives you the best of both worlds at a very affordable price. 
Professional Fishing equipment supplied
Covered boat
Washroom & toilet facilities
Fish cleaned and bagged for you to take with you
All the instruction needed for the novice angler to land a salmon
Small groups with a max of 6 people
Lots of room to take photos & video
Option to extend beyond 4 hours if available – $155p/h – Boat rate
50North is recognized by Transport Canada and has authorization and permit for 2022 that allows the vessel to view non-Southern Resident killer whales (SRKW) at a minimum distance of 200m, as per the Marine Mammal Regulations.
Everyone fishing requires a B.C Tidal water fishing license and the salmon stamp if you want to keep your catch.
The 1Day fishing license can be obtained online the day before your charter!
2023 Rates: (Not including taxes)
 $790 – Boat rate NOT a per person rate
 Taxes 15% (GST & Fuel Levy)
(Continue below for 2022/23 fishing license prices and links)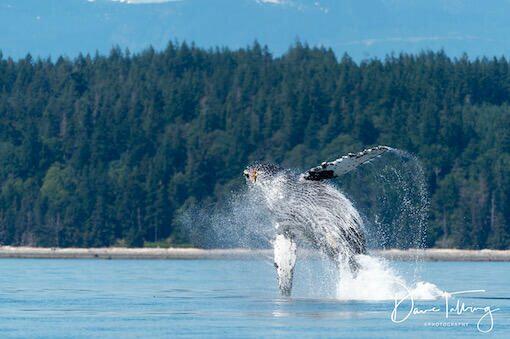 2023 Rates
Boat rate – 4 Hours $790 (not including taxes)
Covered boat – wash room – Fun times
Grady White 265 Express sport fish
 Salt water fishing license required for anglers
Bottled water and ice provided
Welcome to bring food and choice of drinks – Alcohol legally & responsabily allowed
All Prices in Canadian dollars
Check Exchange Rate
Book your adventure today with 50North Adventures!
2022/23 Tidal Waters Sport Fishing License fees

(not including GST)
| Type of License | Resident | Non-Resident |
| --- | --- | --- |
| Adult annual (16 – 64 years of age) | $21.85 | $105.07 |
| Senior (65+) | $11.44 | $105.07 |
| 5 Day | $16.65 | $32.25 |
| 3 Day | $11.44 | $19.77 |
| 1 Day | $5.47 | $7.28 |
| Salmon Conservation Stamp | $6.24 | $6.24 |
| Juvenile (Under 16 years of age) | FREE | FREE |
The Beginning Like any small business you have a 5 year plan and you do your best to A; make the plan and B; to execute the plan to the best of your ability. When I set up 50North Adventures here in Campbell River back in 2016 on a limited budget, I new that we could...
Never know when you might get visitors? Watching 9 Humpback whales this day as they were spread feeding in different spots. We drifted with a number of other boats from a legal distance, suddenly these 3 mature whales surface in front of us and did a casual "swimBye"...
call now for winter rates and availability!